JOIN THE TABLE TOP OLYMPICS - 2017 TEAM!

Double your fun!  Volunteer AND compete in the games.  Everyone who we sign on will receive a $25 US Sunday River Gift Card and enjoy the TTO's from both sides of the competition.  We are revamping the games this year so volunteer roles will be very limited.  Sign up when you book!

Our 2017 games will truly be "Table Top" again!  A lot of new games and some games with a new face to make them even more fun....and maybe more challenging.

If you plan to ski Sunday River during a Canadian Spring Break, and wish to participate in the Table Top Olympics, there is no need to register.

You will receive an invitation in your package when you check in.  Simply show up at the Jordan Hotel. 

We'll definitely be ready for you!

Table Top Olympics - Schedule

Location:      Jordan Grand Hotel - Main Level.  There will be snacks galore! 

                       Mixed Host and Cash Bar

Dates:         Monday, March  6, March 13, and March  20,


Time:            6:00 - 7:30 pm - Games, BINGO and Van Wart Family Talent Contest

                     7:30 - 8:00 pm - Talent Contest finalist announcements and prize draws

Challengers will go through a series of events, in no particular order, either as families or individually (it's entirely your choice).

You can play just one game and get in for a prize draw or you can play all of the games and get entered into the prize draws with much higher award values!

Challenges are suitable for all ages.  Some will test your memory; some will test your co-ordination and others will just test your sanity!

New this year - simply play games, record your own scores and drop your game card off in the bucket.  We will be drawing for awards this year so you don't have to wait for scores anymore!

Table Top Olympics - 2017 Challenges - Many New Games under development!

Updates will be made during the next few months.  Here is what we have created so far. 

Basketball shootout arcade

How it works this year

Everyone plays at their leisure this year.  As long as you play at least one game, you get entered for our wonderful prizes.  If we draw your game card and you've played every game, you get special treatment ha ha!  Play the games to find out what we'll do for you.

Table Top Puzzles:  Folks who have finished the TTO's and are chatting with friends and families while we tabulate the scores, we will have lots of new puzzles and non-competitive activities at all of the tables to keep you entertained. 

Back by popular demand!  BINGO.  The last two years we introduced BINGO for folks who had finished the TTO's and it was so popular, we'll have it again this year with all new prizes.

Due to the number and nature of the TTO awards, winning guests must be in attendance to receive an award. 

We cannot make deliveries after the Table Top Olympics concludes and unfortunately we simply cannot make any exceptions due to the cost and liability concerns of having resort employees making after hours deliveries.

Van Wart Family Talent Auditions

and

Official Site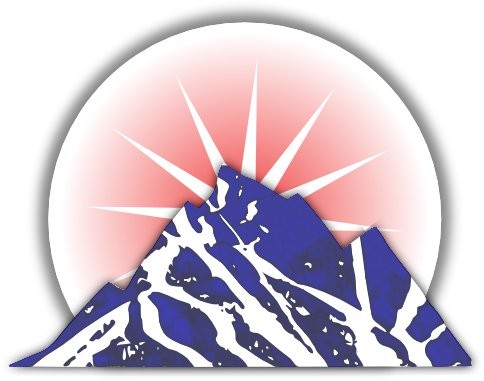 Van Wart Ski Vacations

26th Season 2017

Van Wart Family Talent Auditions

We know there is a wealth of talent amongst our VanWartVactions.com families.  We already received some videos once folks heard the announcement this past season!

So to prove it, we're launching the first annual Van Wart Family Talent Auditions. 

Here is all you need to know to get started on your video::

If you have a "talent", prepare a video, upload it to YouTube or some other site where you can send a link to Van WartVacations.com and everyone else can access it from public domain (Facebook and private social media sites where you need to "like" someone will not qualify since not everyone is on Facebook.  YouTube or a link to another site is the preferred way to upload your videos)

There are no limitations or specific definitions for "talent". 

Here are a few ideas to get you started:

Can you sing? 

Can you dance?

Do you play a musical instrument?

Do you "play "a broom, hockey stick, row of tin cans, glasses, bells...!

Can you recite poetry really well?

Can you skip a rope - is it unique?

What about a ball - any ball?  Can you bounce it in a funny / unique way?

Do you play sports well?  Do you have a unique way of playing?

Do you play sports badly?  Would it make a fun video to watch?

Get a team of any kind together.  We're sure you'll get an idea.

Talk to your friends, your parents, your kids, your co-workers for ideas

Are you a practical joker.  Can you make folks laugh at what you do?

Can you act?  Maybe there is a part of a play you can perform.

Can you lyp sync?

Do you look like someone famous and maybe even act like them?

Are you good with a camera?  Pick your best and do a video montage

Do you have a video already?  That works!

As we think up new ideas, we'll post them here.

Now for some guidelines:

Videos should be at least 1 minute and no longer than 3 minutes

Your submission must be family friendly.  A few things to remember:

No drug or alcohol promotion

Product placement is fine as long as it's approved by our preliminary screeners

No foul or inappropriate language

No picking on others of any class, group, you know what we mean 

Keep it fun and friendly to everyone and something anyone can watch and enjoy

You must not embarass anyone.

Everyone in the video must agree to have it made public

Van Wart Ski Vacations will use the video for promoting this contest

Upon request, if you send a video link, we will provide further guidelines

Your video will not be used until you review/accept the contest guidelines

Oh by the way.  You need to be skiing with Van Wart Ski Vacations in 2017

Or you need to be one of our preferred business suppliers

If you skied with us in 2016 send your video anyway.  We have a plan

You and your friends will all vote for the best videos

We'll have more on that shortly - like a private link for viewing your video!

Finalist videos will be shown during March spring breaks at SR and SL

All videos may be used by VanWartVacations.com to promote a stage                 production where you have been selected to a further audition and/or to                  perform on one of our stages.

VanWartVacations.com will not own your submission; you are simply providing           us with the right to use it with our judging panel, on our website if you are                selected to perform or in a marketing campaign to promote a stage                             production where you will be performing.

This is a fun family contest.  Be sure to enter.

Oh.  And what will you win?

1st place:  $ 500 US Sunday River or Sugarloaf Gift Card

2nd place:  $250 US Sunday River or Sugarloaf Gift Card

3rd place:  $100 US Sunday River or Sugarloaf Gift Card

And it gets even better

If you're really good at something, we may need to hire you later.

You may be selected to perform in a live stage production at a later date!

And if you do, you will receive a financial grant from the Van Wart Young Artists Fund!